ThermoPlus: New Features
Capital Garage Doors
Hormann Manufacturer Update – ThermoPlus Entrance Door
Hormann announced new features to their ThermoPlus Entrance Door Range
ThermoPlus in BiColor#
As of 01.03.2016 we will be offering the ThermoPlus models with Decograin surfaces in BiColor (inside in white, similar to RAL 9016).
Electric strike conversion
Since 2015 Hormann have been progressively changing to a different electric strike. The new, higher quality model has a stronger hold function.
Please note the change to the article number:
Old – 277079
New – 344110
Automation programme now also with RC2 approval
The automation programme, i.e. locking via hand transmitter or radio finger-scan, now also includes the RC2 approval for the opposite hinge side after successful testing. The test for the hinge side is currently in progress.
New colour RAL 3004 (Purple red)
With immediate effect the colour RAL 3004 belongs to the delivery programme for the following doors: ThermoPlus, ThermoPro, MZ Thermo and KSi Thermo.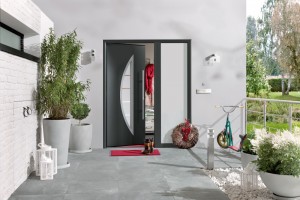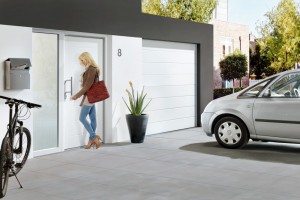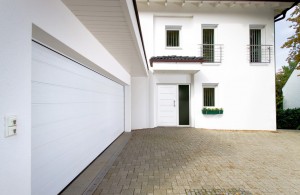 Offer your customers the best style and security
ThermoPlus entrance doors offer everything that makes for an excellent entrance door:
Robust – Solid 65-mm-thick steel door leaf
Thermal insulation – UD-value of up to 0.87 W/(m²·K)
Secure – 5-point security locking
Safe – Optional RC 2 safety equipment
Stylish – 8 attractive styles
Customisable – 15 preferred colours and 5 Decograin decors
Value for money – Available at hard-to-beat prices!
If you have any queries regarding the new ThermoPlus entrance door features, please contact us.