Capital Front Doors
We offer a large selection of different front doors, available in a range of style, designs and finishes. Our stylish variety of doors ensures that we can offer you the right front door to create a prestigious feel and match the style of any home. All our front doors meet high-security standards and help save energy with thermal insulation.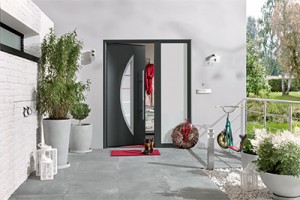 Your new entrance door should be very special. It should match the style of your home and be prestigious, expressing your excellent taste. At the same time, your front door should also meet high-security standards and help save energy with high thermal insulation, Hormann's range do this and more. Choose from either Aluminium or ThermoPro front doors.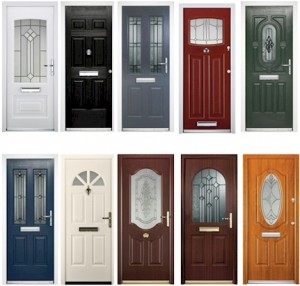 The most secure option for your home
Independent studies show time and again that our doors outperform competitor's GRP door in both security and energy savings, so you know you've made the right choice with a Rockdoor. Composite front doors come in a wide range of styles and colours and are designed to fit in and enhance the pre-existing features of your home, as well as providing unrivalled security and thermal efficiency.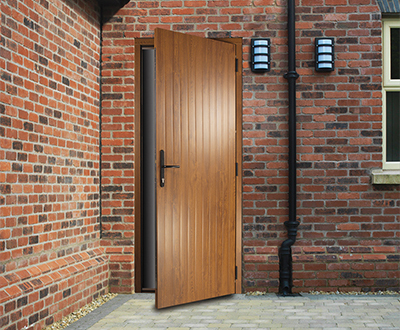 Secure and Robust. DuraPass personnel doors are secure, robust and manufactured to a high standard. A rain guard lintel is an added option and you can choose between an inward or outward opening.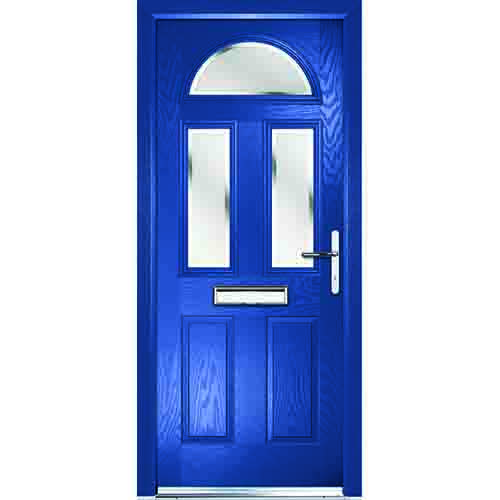 With exceptional range within the Ultimate Collection composite door set, it brings choice and product flexibility to composite door specification.