Add conveniency, security and accessibility to your Garage Door
Reassuring certified door security
Reliable automatic safety cut-out
Convenient operation
Super-fast Supramatic E BiSecur Series 3 Electric Operator
Innovative technology in an elegant package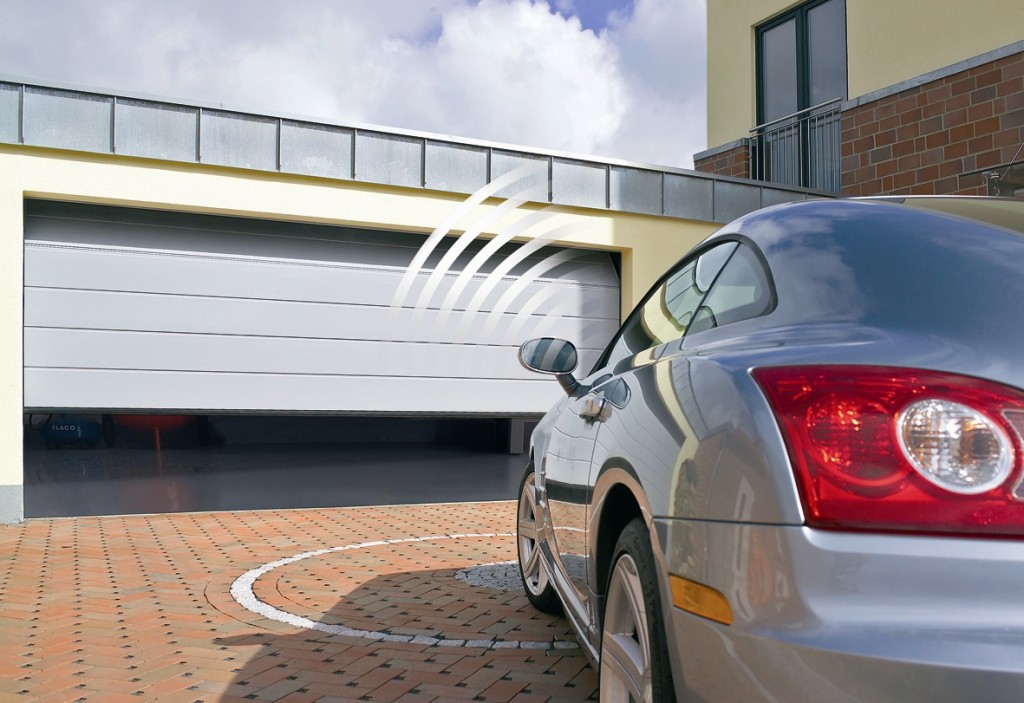 Automatic Garage Doors
Reassuring: door security kit
Burglars have a tough time when it comes to Hörmann automatic garage doors: When the garage door is closed, the door security kit automatically engages in the guide rail stop, immediately locking and securing it against forced opening. This lock is purely mechanical and, in contrast to operators from other manufacturers, effective even in the event of a power failure.
Reliable: safety cut-out
Reliable automatic safety cut-out securely stops the door if it encounters an obstacle ensuring ultimate safety for your family. For even more protection and safety, we recommend fitting a non-contact photocell. This is a standard feature in the Hörmann SupraMatic P operator.
Convenient operation
Hörmann offers just the right mobile and stationary accessories for every fitting situation, so that you can conveniently and easily operate your automatic garage door and entrance gate operator at any time. Accessories range from the micro hand transmitter to code switches and finger-scans, as well as special solutions such as the emergency battery. Hörmann provides you with a completely standardised and compatible system: You can operate your Hörmann garage door and entrance gate operator with just a single hand transmitter.
Super-fast: Supramatic E BiSecur Series 3 Electric Operator
Enter your garage more safely and seamlessly with the SupraMatic operator when combined with a Hörmann sectional automatic garage door opener. An opening speed up to 50% faster means more safety and less stress on high-traffic streets.
We offer an extensive range of accessories for your garage doors, including automation, parking and security aids and spare parts for both past and present garage doors and electric operators.