Hormann Aluminium Front Doors
You will soon notice that aluminium front doors are superior to plastic and timber doors in many ways. Aluminium doors are superior to plastic or timber doors in many ways with many advantages:
High thermal insulation
High security
High acoustic insulation
High stability
No follow-up painting necessary
ThermoSafe aluminium entrance door
If you want high thermal insulation and security for your home, we recommend our ThermoSafe door. With a 73 mm thick door leaf and the standard 5-point security lock, you not only save energy, but also protect your home from break-ins and keep out noise.
ThermoCarbon aluminium entrance door
Do you value excellent thermal insulation and the highest security? Then our ThermoCarbon entrance door with a UD value of up to 0.47 W/(m2·K) is the right choice for you. The door leaf is 100 mm thick and the leaf profile is reinforced with carbon glass-fibre. This means ThermoCarbon doors are a great choice for low-energy houses! And with regards to security, the ThermoCarbon meets the highest demands thanks to its 9-point security lock.
Choose your colour and finish, glazing, locking, handles and of course size to suit the opening perfectly. There are also numerous side elements and top transoms available for wider openings to let the maximum amount of light through to create the perfect entrance to your home.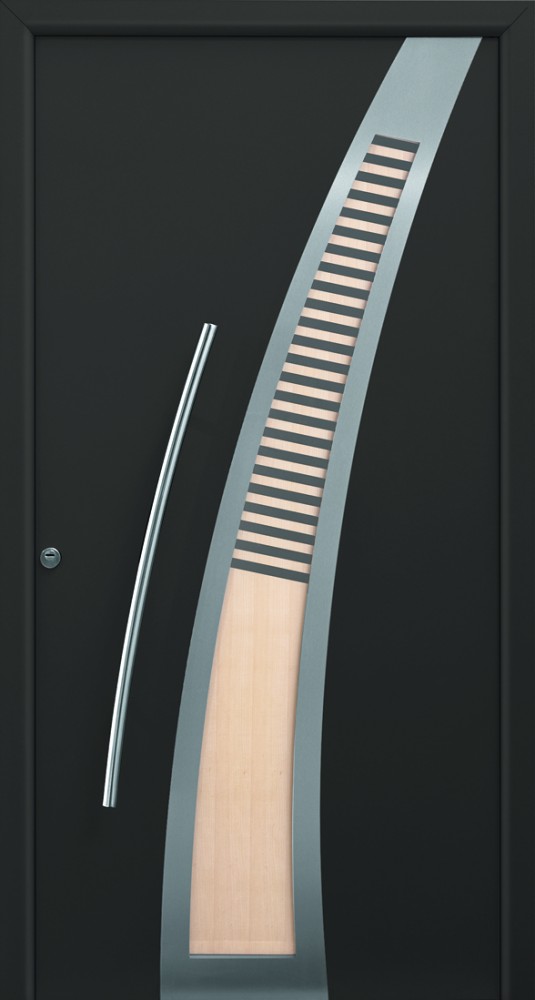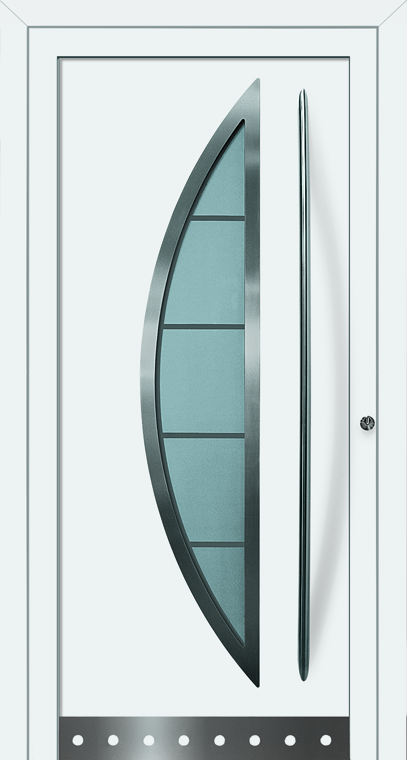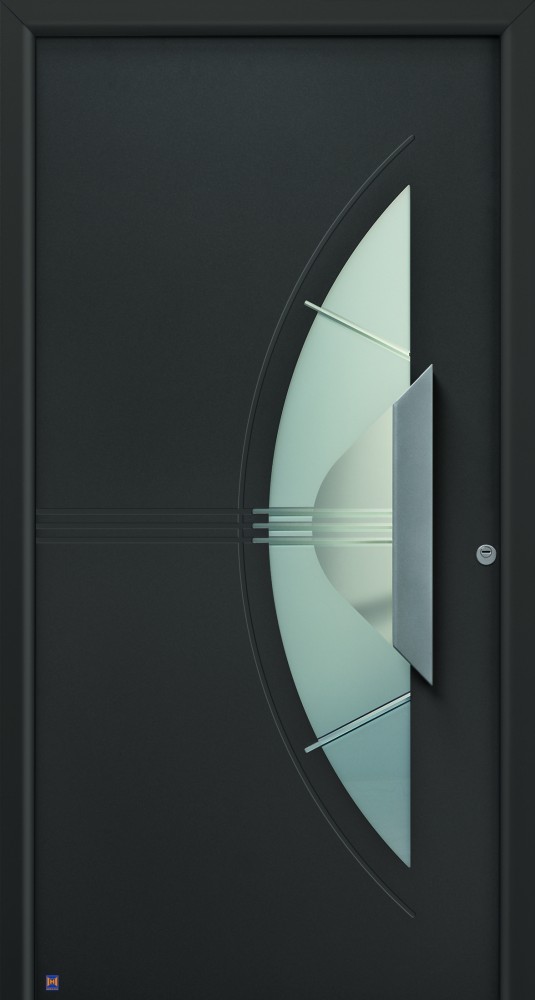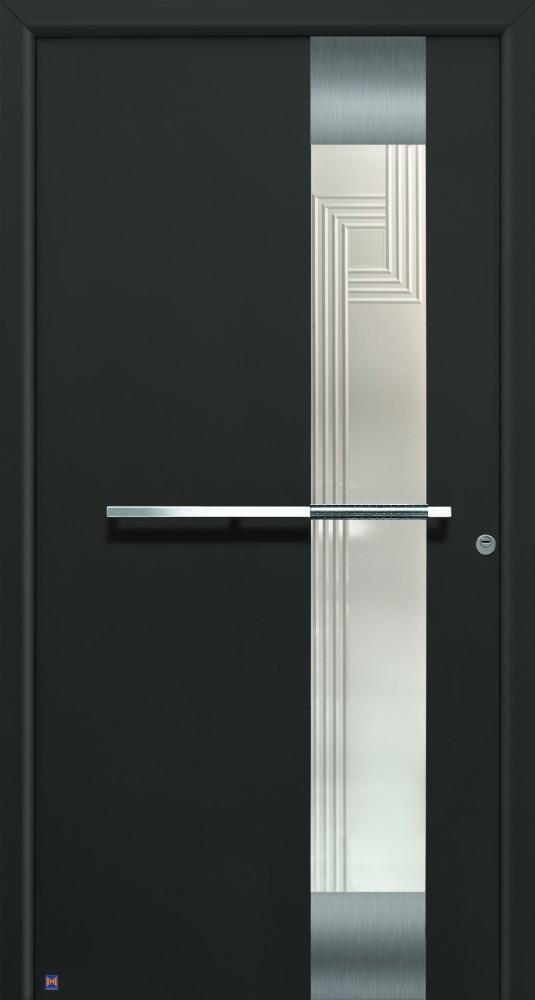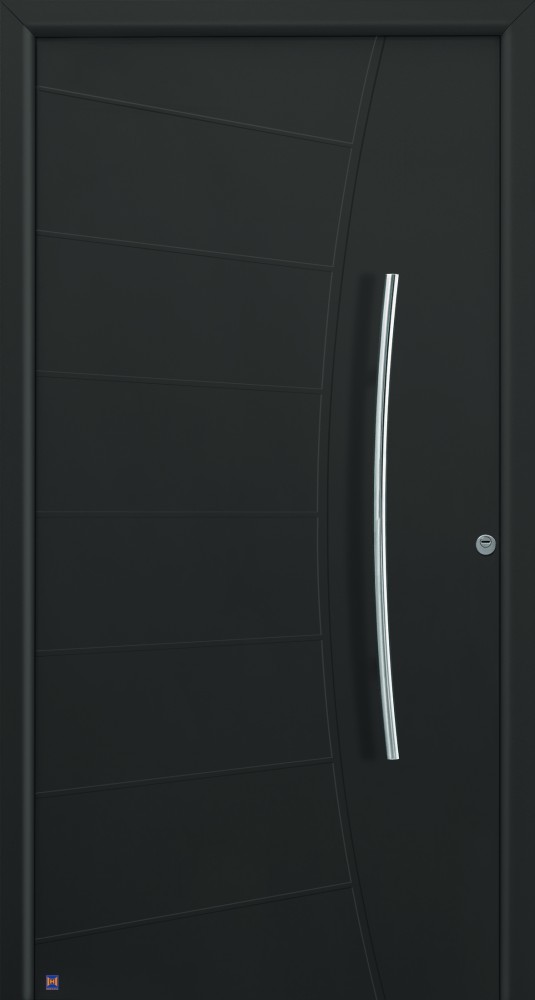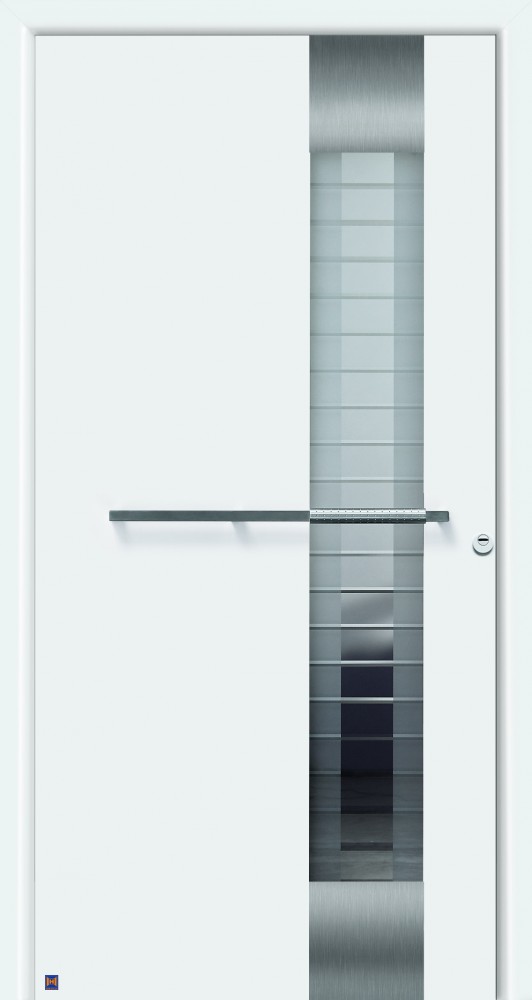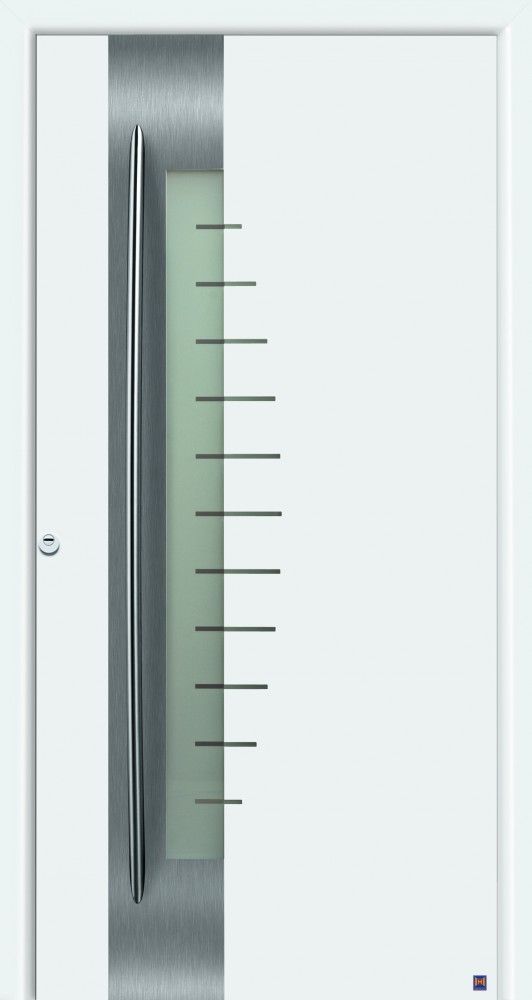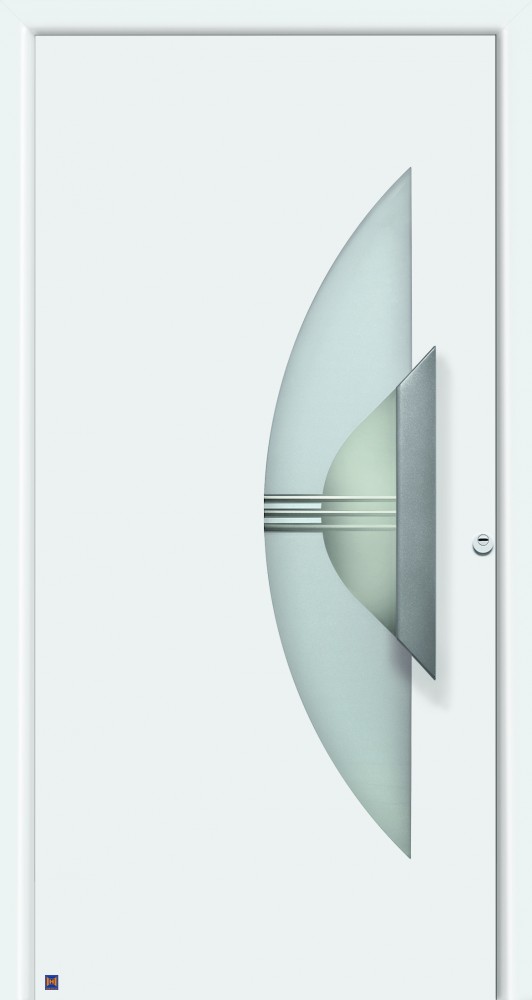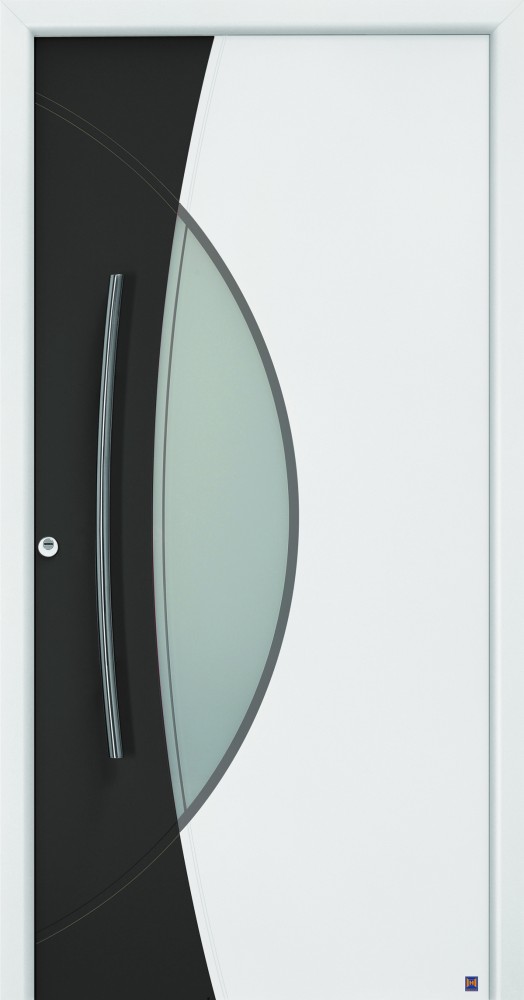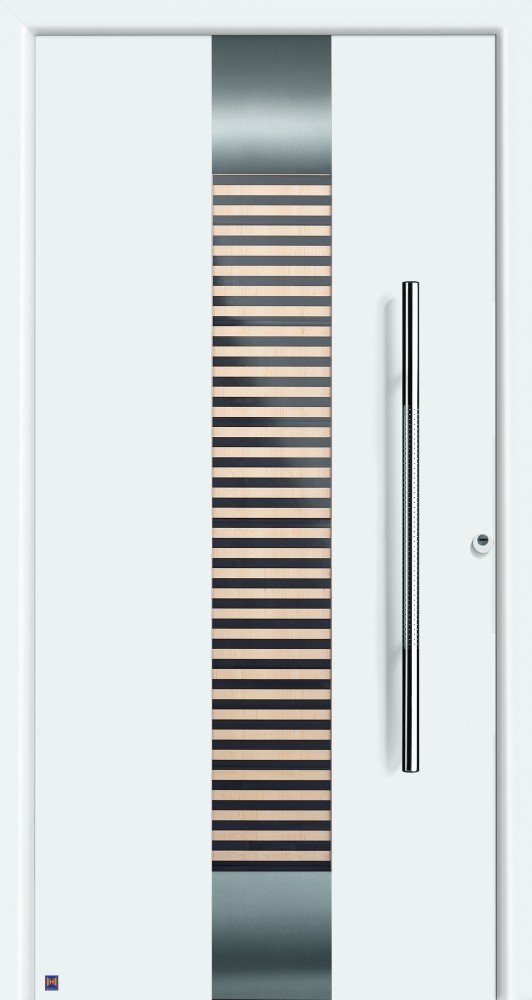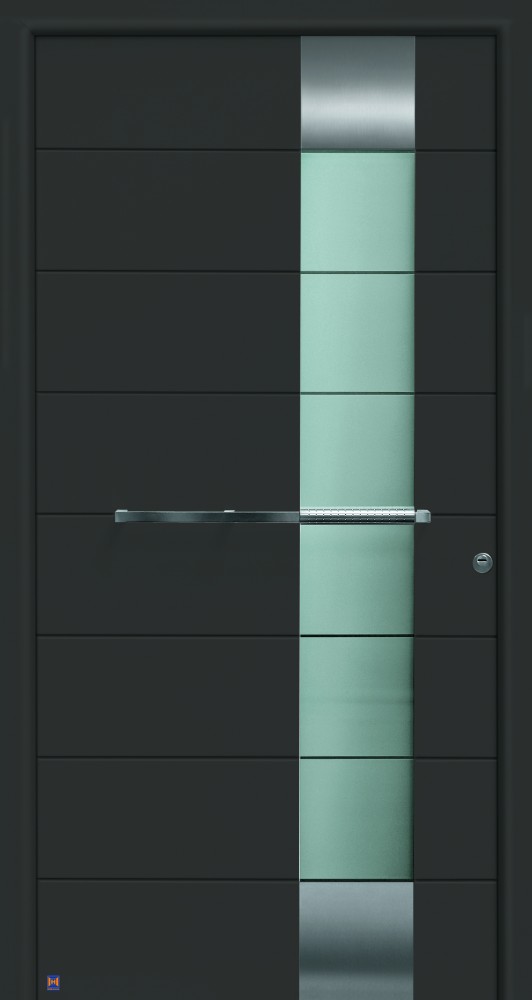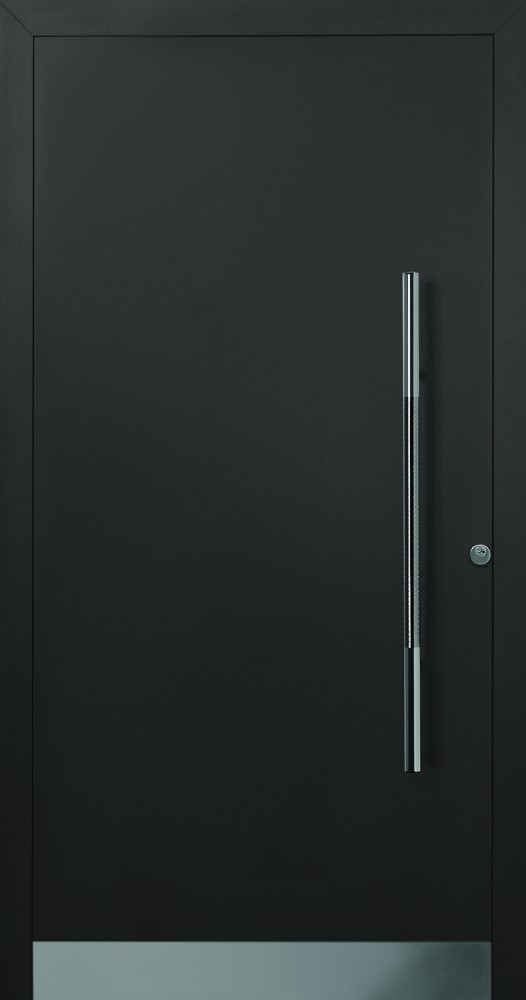 Hormann ThermoPro Front Doors
Hormann front entrance doors are available in a wide variety of designs, styles and finishes.
Steel classic doors
Timber frame painted to match with aluminium frame optional
Multi-point locking system with lift lever operation.
Gold or silver letter plate
Lever handle set with the options of outside knob and drill resistant cylinder escutcheon in either gold or silver
Spy viewer in brass or chrome for doors without windows
Steel design doors
Aluminium frame as standard for the best thermal insulation
Multi-point locking system with key operation
Two-part 3-way adjustable hinges in matching door colour for styles TPS 700, 800 & 900
Surface finishes
Decograin (design doors only)—Golden Oak, Dark Oak, Titan Metallic*
Traffic white RAL9016 as standard, 15 preferred colours for the exterior and interior
*dark oak/titan metallic available for styles TS 700,800,900 & 010 (titan metallic only).
All doors come with a 20mm high aluminium/plastic threshold with thermal break to prevent heat from escaping near the floor. Double all-round seals with additional brush seals at the bottom.