Capital Garage Doors fitting service
We provide a full garage door fitting service in selected areas. Our experienced fitters will complete installation to the highest possible of standards regardless of door type or application.
We supply a full range of
automation
and accessories to compliment any garage door. These can either be fitted at the same time of installing the garage door or at a later date.
We aim to deliver the doors 1-2 days before we arrive to fit the doors. This is to ensure the garage is clear and ready for our fitters to turn up and commence work straight away without delay. For automation of the garage door, an electricity supply is required prior to installation otherwise the operator will need to be commissioned at a later date.
We can supply and install different models and gearing types – canopy, retractable, sectional and roller doors. Some complete with working automation.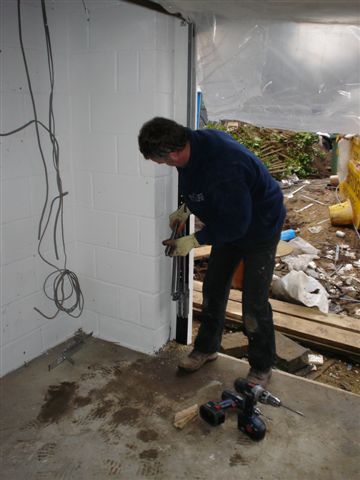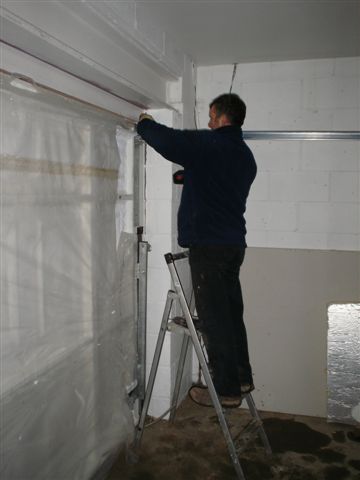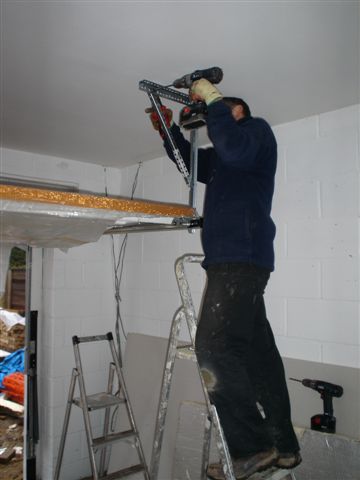 "We have used Capital Garage Doors supply and fit service on our last two developments and found it to work in both a cost efficient and site efficient manner."

"Their installation services are very reliable and to a more than satisfactory standard."

"Their completed works are consistent and of a high standard."

"The workmanship is always to a high standard, their fitters are very professional and able to problem solve."

"We found Capital to be professional and courteous at all times dealing with them, right from our initial inquiry through to the installation of the garage doors."
Capital Wholesale & Trade Garage Doors
Garage Doors fitting service in selected counties
Garage Doors Kent, Garage Doors West Sussex, Garage Doors East Sussex, Garage Doors Hertfordshire, Garage Doors Surrey, Garage Doors Berkshire, Garage Doors Hampshire, Garage Doors Oxfordshire, Garage Doors London, Garage Doors Essex, Garage Doors Buckinghamshire, Garage Doors Bedfordshire, Buy Garage Doors
Capital Garage Doors
Garage Doors fitting service in selected towns & villages.
Garage Doors Abingdon, Garage Doors Abinger Hammer, Garage Doors Abridge, Garage Doors Addington, Garage Doors Addiscombe, Garage Doors Addlestone, Garage Doors Albourne, Garage Doors Aldenham, Garage Doors Aldermaston, Garage Doors Aldershot, Garage Doors Aldwick, Garage Doors Alfriston, Garage Doors Allhallows, Garage Doors Alperton, Garage Doors Alton, Garage Doors Amersham, Garage Doors Andover, Garage Doors Anerley, Garage Doors Angmering, Garage Doors Ansty, Garage Doors Aperfield, Garage Doors Appledor, Garage Doors Apsley, Garage Doors Arborfield, Garage Doors Ardingly, Garage Doors Ardleigh, Garage Doors Ardleigh Green, Garage Doors Ardley, Garage Doors Arkley, Garage Doors Arundel, Garage Doors Ascot, Garage Doors Ash, Garage Doors Ashford, Garage Doors Ashington, Garage Doors Ashtead, Garage Doors Ashurst, Garage Doors Aston, Garage Doors Aston Clinton, Garage Doors Aylesbury, Garage Doors Aylesford, Garage Doors Badgers Mount, Garage Doors Badshot Lea, Garage Doors Bagshot, Garage Doors Balcombe, Garage Doors Baldock, Garage Doors Bampton, Garage Doors Banbury, Garage Doors Banstead, Garage Doors Barming, Garage Doors Barnehurst, Garage Doors Barnes, Garage Doors Barnes Cray, Garage Doors Barnet, Garage Doors Barnet Gate, Garage Doors Barnsbury, Garage Doors Barwell, Garage Doors Basildon, Garage Doors Basingstoke, Garage Doors Battle, Garage Doors Baughurst, Garage Doors Bayswater, Garage Doors Beaconsfield, Garage Doors Bean, Garage Doors Beare Green, Garage Doors Bearsted, Garage Doors Beaulieu, Garage Doors Beckenham, Garage Doors Bedhampton, Garage Doors Belgravia, Garage Doors Bell Green, Garage Doors Bellingham, Garage Doors Belmont, Garage Doors Belvedere, Garage Doors Benenden, Garage Doors Bennett End, Garage Doors Bennetts End, Garage Doors Bentley, Garage Doors Berkhamsted, Garage Doors Berry's Green, Garage Doors Berrylands, Garage Doors Betchworth, Garage Doors Bewbush, Garage Doors Bexhill, Garage Doors Bexhill, Garage Doors Bexley, Garage Doors Bexleyheath, Garage Doors Bicester, Garage Doors Bickley, Garage Doors Bidborough, Garage Doors Biddenden, Garage Doors Biggin Hill, Garage Doors Biggleswade, Garage Doors Billericay, Garage Doors Billingshurst,  Garage Doors Bisley, Garage Doors Blackboys, Garage Doors Blackfen, Garage Doors Blackheath, Garage Doors Blackwater, Garage Doors Bledlow Ridge, Garage Doors Blenheim, Garage Doors Bletchley, Garage Doors Bletchley, Garage Doors Blindley Heath, Garage Doors Bloomsbury, Garage Doors Bodiam, Garage Doors Bognor Regis, Garage Doors Bolney, Garage Doors Bolnore, Garage Doors Borden, Garage Doors Boreham, Garage Doors Borough Green, Garage Doors Bosham, Garage Doors Botany Bay, Garage Doors Botley, Garage Doors Bourne End, Garage Doors Bovingdon, Garage Doors Bovingdon Green, Garage Doors Bowes Park, Garage Doors Box Hill, Garage Doors Boxmoor, Garage Doors Bracklesham, Garage Doors Bracknell, Garage Doors Braintree, Garage Doors Bramley, Garage Doors Brasted, Garage Doors Bray, Garage Doors Brentwood, Garage Doors Bricket Wood, Garage Doors Brighton, Garage Doors Brimsdown, Garage Doors Brixton, Garage Doors Brize Norton, Garage Doors Broad Green, Garage Doors Broadbridge, Garage Doors Brockham, Garage Doors Brockley, Garage Doors Bromley, Garage Doors Bromley Common, Garage Doors Bromley Park, Garage Doors Brompton, Garage Doors Brondesbury, Garage Doors Brondesbury Park, Garage Doors Brook Street, Garage Doors Brookmans Park, Garage Doors Broom Hill, Garage Doors Broxbourne, Garage Doors Brunswick Park,  Garage Doors Buckhurst Hill, Garage Doors Buckland, Garage Doors Bulls Cross, Garage Doors Burgess Hill, Garage Doors Burghclere, Garage Doors Burghfield, Garage Doors Burnt Oak, Garage Doors Burpham, Garage Doors Burstow, Garage Doors Burwash, Garage Doors Burwood Park, Garage Doors Bush Hill Park, Garage Doors Bushey, Garage Doors Bushey Mead, Garage Doors Bushy Hill, Garage Doors Buxted, Garage Doors Byfleet, Garage Doors Cadnam, Garage Doors Calcot, Garage Doors Caldecott, Garage Doors Calthorpe, Garage Doors Camber, Garage Doors Camberley, Garage Doors Camden Town, Garage Doors Canonbury,  Garage Doors Canons Park, Garage Doors Canterbury, Garage Doors Canvey Island, Garage Doors Capel, Garage Doors Caterham, Garage Doors Catford, Garage Doors Caversham, Garage Doors Chafford Hundred, Garage Doors Chailey, Garage Doors Chaldon, Garage Doors Chalfont St Giles, Garage Doors Chalford, Garage Doors Chalgrove,
Garage Doors Chandler's Ford, Garage Doors Chapel Row, Garage Doors Chapel Row, Garage Doors Charlwood, Garage Doors Chase Cross, Garage Doors Chatham, Garage Doors Cheam, Garage Doors Chelmer Village, Garage Doors Chelmsford, Garage Doors Chelsea, Garage Doors Chelsfield, Garage Doors Chelsham, Garage Doors Chelwood Common, Garage Doors Chertsey, Garage Doors Chesham, Garage Doors Chessington, Garage Doors Chevening, Garage Doors Chichester, Garage Doors Chiddingfold,  Garage Doors Chiddingly, Garage Doors Chiddingstone, Garage Doors Chigwell, Garage Doors Child's Hill, Garage Doors Chiltington, Garage Doors Chilton, Garage Doors Chilworth, Garage Doors Chineham, Garage Doors Chinnor, Garage Doors Chipperfield, Garage Doors Chipping Barnet, Garage Doors Chipping Hill, Garage Doors Chipping Norton, Garage Doors Chipping Ongar, Garage Doors Chipstead, Garage Doors Chislehurst, Garage Doors Chislehurst West, Garage Doors Chiswell Green, Garage Doors Chobham, , Garage Doors Chorleywood, Garage Doors Church End, Garage Doors Churt, Garage Doors Cippenham, Garage Doors Clacton-On-Sea,
Garage Doors Clapham, Garage Doors Clapham Park, Garage Doors Clavering, Garage Doors Clay Hill, Garage Doors Claygate, Garage Doors Clerkenwell, Garage Doors Climping, Garage Doors Clock House, Garage Doors Cobham, Garage Doors Cockfosters, Garage Doors Coggeshall, Garage Doors Colchester, Garage Doors Cold Ash Hill, Garage Doors Cold Norton, Garage Doors Coldblow, Garage Doors Coldharbour, Garage Doors Cole Park, Garage Doors Coleman's Hatch, Garage Doors Colgate, Garage Doors Colindale, , Garage Doors Collier Row, Garage Doors Collier Street, Garage Doors Collier's Wood, Garage Doors Colney Hatch, Garage Doors Colworth, Garage Doors Compton, Garage Doors Coney Hall, Garage Doors Coneyhurst, Garage Doors Cooden, Garage Doors Cookham, Garage Doors Coolham, Garage Doors Coombe, Garage Doors Copse Hill, Garage Doors Copthorne, Garage Doors Corbets Tey, Garage Doors Cosham, Garage Doors Cottenham Park, Garage Doors Coulsdon, Garage Doors Cove, Garage Doors Cowbeech, Garage Doors Cowden, Garage Doors Cowfold, Garage Doors Cowley, Garage Doors Cranham, Garage Doors Cranleigh, Garage Doors Cranley Gardens, Garage Doors Crawley, Garage Doors Crayford, Garage Doors Crews Hill, Garage Doors Cricklewood, Garage Doors Crockenhill, Garage Doors Crockham Heath, Garage Doors Crockham Hill, Garage Doors Crofton, Garage Doors Crooked Billet, Garage Doors Crookham Village, Garage Doors Cross in Hand, Garage Doors Crouch End, Garage Doors Crowborough Warren, Garage Doors Crowhurst, Garage Doors Croxley Green, Garage Doors Croydon, Garage Doors Cuckfield, , Garage Doors Cuddesdon, Garage Doors Cudham, , Garage Doors Cuffley, Garage Doors Culverstone Green, Garage Doors Cumnor Hill, Garage Doors Danbury, Garage Doors Dane End, Garage Doors Danehill, Garage Doors Daneshill, Garage Doors Dartford, Garage Doors Dartmouth Park, Garage Doors Datchet, Garage Doors Deal, ,rage Doors Deepcut, Garage Doors Deepdene, Garage Doors Denham, Garage Doors Denton, Garage Doors Deptford, Garage Doors Derry Downs, Garage Doors Detling, Garage Doors Dial Post, Garage Doors Didcot, Garage Doors Ditchling, Garage Doors Doddinghurst, Garage Doors Dollis Hill, Garage Doors Dorking, Garage Doors Dormans Park, Garage Doors Dormansland, Garage Doors Dorney, Garage Doors Downe, Garage Doors Downham, Garage Doors Ducks Island, Garage Doors Dudden Hill, Garage Doors Dudswell, Garage Doors Dummer, Garage Doors Dungate, Garage Doors Dungeness, Garage Doors Dunsfold, Garage Doors Dunstable, Garage Doors Duxford, Garage Doors Dymchurch, Garage Doors Earley, Garage Doors Earlswood, Garage Doors Eartham, Garage Doors Easebourne, Garage Doors Easington, Garage Doors East Barnet, Garage Doors East Clandon, Garage Doors East Dean, Garage Doors East Ewell, Garage Doors East Finchley, Garage Doors East Grinstead, Garage Doors East Hanningfield, Garage Doors East Horndon, Garage Doors East Horsley, Garage Doors East Malling, Garage Doors East Mersea, Garage Doors East Molesey, Garage Doors East Peckham, Garage Doors East Sheen, Garage Doors East Tilbury, Garage Doors East Wickham, Garage Doors East Wittering, Garage Doors Eastbourne, Garage Doors Eastbury, Garage Doors Easthampstead, Garage Doors Eastleigh, Garage Doors Eastney, Garage Doors Eastwood, Garage Doors Eden Park, Garage Doors Edenbridge, Garage Doors Edgware, Garage Doors Edmonton, Garage Doors Effingham, Garage Doors Egham, Garage Doors Ellen's Green, Garage Doors Elm Park, Garage Doors Elmers End, Garage Doors Elmstead, Garage Doors Elstree, Garage Doors Emerson Park, Garage Doors Emsworth, Garage Doors Enfield, Garage Doors Enfield Highway, Garage Doors Enfield Lock, Garage Doors Enfield Town, Garage Doors Enfield Wash, Garage Doors Englefield, Garage Doors Englefield Green, Garage Doors Epping, Garage Doors Epping Green, Garage Doors Epsom, Garage Doors Eridge Green, Garage Doors Erith, Garage Doors Esher, Garage Doors Essendon, Garage Doors Eton Wick, Garage Doors Ewell, Garage Doors Ewhurst, Garage Doors Ewshot, Garage Doors Eynsford, Garage Doors Fairlight, Garage Doors Fairmile, Garage Doors Fairseat, Garage Doors Fairwarp, Garage Doors Falconwood, Garage Doors Fareham, Garage Doors Farleigh, Garage Doors Farnborough, Garage Doors Farncombe, Garage Doors Farnham, Garage Doors Farnham Common, Garage Doors Faversham, Garage Doors Fawkham Green, Garage Doors Faygate, Garage Doors Felbridge, Garage Doors Felcourt, Garage Doors Felpham, Garage Doors Ferring, Garage Doors Fetcham, Garage Doors Fickleshole, Garage Doors Fiddlers Hamlet, Garage Doors Finchampstead, Garage Doors Finchingfield,  Garage Doors Finchley, Garage Doors Findon, Garage Doors Finsbury, Garage Doors Finsbury Park, Garage Doors Five Ash Down, Garage Doors Five Oaks, Garage Doors Flamstead, Garage Doors Fleet