The original traditional Up and Over Steel Garage Doors and Side Hung Timber Garage Doors, although still available, have made way for more modern Sectional and Roller Shutter Garage Doors.
The most common types of garage doors are made of steel. We offer a full range of material types – timber/wooden, GRP/Fibreglass, aluminium and ABS. With the addition of high security and insulated garage doors to choose from, there is something for everyone.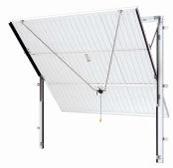 Canopy garage Doors
Canopy up & over garage doors have the simplest and most common type of garage door lifting gear. It provides the maximum drive through width when open and is the easiest to install. As the name implies a trackless canopy door forms roughly equivalent to one third of the garage doors height when fully opened.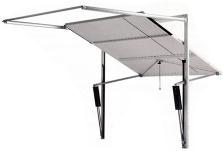 Retractable Garage Doors
Retractable garage doors are fitted with overhead horizontally mounted tracks that the garage door runs on, along with side mounted pivot arms and springs to help support the garage door. When fully opened retractable garage doors will almost fully retract.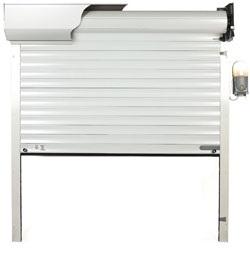 Roller Garage Doors
Roller garage doors are manufactured from tough twin-walled aluminium slats with an insulated core and are available in a choice of paint or wood – effect finishes. Can be manual or automated and available in single skin non-insulated.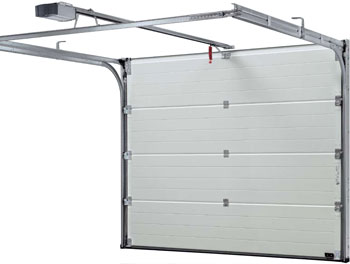 Sectional Garage Doors
Sectional garage doors are non protruding and open vertically thus providing maximum space both inside and outside the garage. Available in an attractive selection of designs and colours with space-saving technology, heat insulation and are safe and robust whilst providing low noise-operation.
Side Hinged Garage Doors
Ideal if you have obstructions inside your garage or limited headroom. Opening outwards, side hinged garage doors are easy and convenient to use and can be automated using conversion arms. There are numerous size, style, material and colour options available.
Side hinged garage doors can be supplied pre-hung in their own steel frame or to fit existing or new timber frames.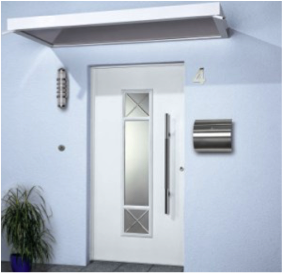 Front/Personnel Doors
Looking for a front/personnel door to match your garage door? View our range of front/personnel doors available in different materials, designs and colours.