Rockdoor front doors
Rockdoor Composite doors are unique in terms of security, energy ratings and style. With 3 door series', the Ultimate, Elite and Select, Rockdoor has a composite door to suit every home and every budget as we believe everyone should have access to the best when it comes to protecting your family at home.
Each of our doors are tailor-made to your exact specification meaning there is no need for cutting or altering to fit, which is often the reason for a door weakening. Our composite doors contain no timer, eliminating the chances of warping or twisting, at Rockdoor, we believe you deserve the best.
Rockdoor Ultimate Series
You care about style, you care about looks, and you obviously care about security. The Rockdoor Ultimate Series is designed to be the strongest and most secure composite door available, suitable for front doors, back doors, stable doors and French doors. Carbon fibre reinforcing, multipoint locks, steel drill plates, 3 star cylinder, s-glaze technology, outer & inner frame reinforcing and anti-bumping cylinders provide complete peace of mind.
Rockdoor is made with a uniquely engineered door system 'made to measure' for strength, not 'cut to fit' which weakens the door. It is designed with a bespoke reinforced inner & outer frame, specially designed to hold all the components including locks, deadbolts & hinges. Cylinder guard protectors and a 50mm thick sash also combine to make Ultimate Series Rockdoors virtually impenetrable to burglars.
The most secure door in our range provides a Level 1 Security Rating as standard, featuring a unique carbon fibre reinforced innerframe only available with a Rockdoor.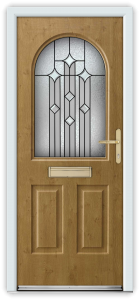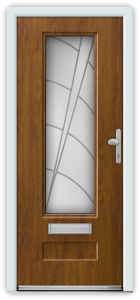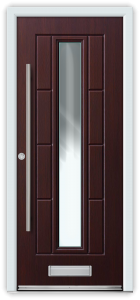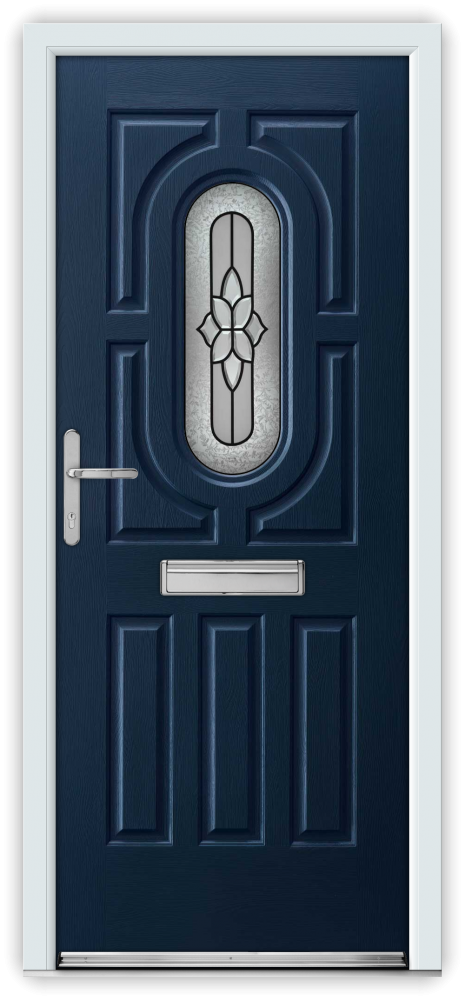 Level 1 Security Rating as standard
Rockdoor Elite Series
Security and safety are obviously paramount, but you want a competitively priced door that looks great too. Rockdoor Elite Series is exactly that. Featuring secure multipoint hook locks, the Elite Series offers a wide choice of stylish door and glass designs as well as quality handles and letter plates. The Elite Series can play a big part in keeping your home and family safe and warm. Elite Series features Door Energy Ratings of C (which is still far above industry standards). To achieve this, we use warm edge spacer bars and energy efficient hard coat glass. To ensure your door is C-Rated choose a clear backing glass.
Featuring a 44mm sash the Elite Series provides a Level 3 Security Rating as standard, which still surpasses what many other composite door manufacturers can achieve. The Elite Series also comes with German engineered multi-point locks, cylinder guard protectors and a reinforced outer frame.
Included in the series are some of the UK's most popular styles, such as the Jacobean and Windsor, which have graced millions of front and back doors across the country.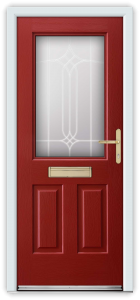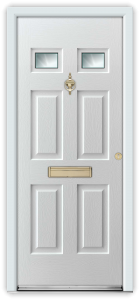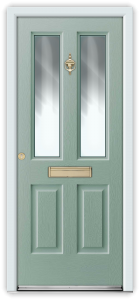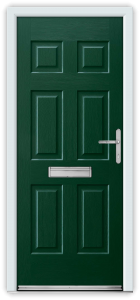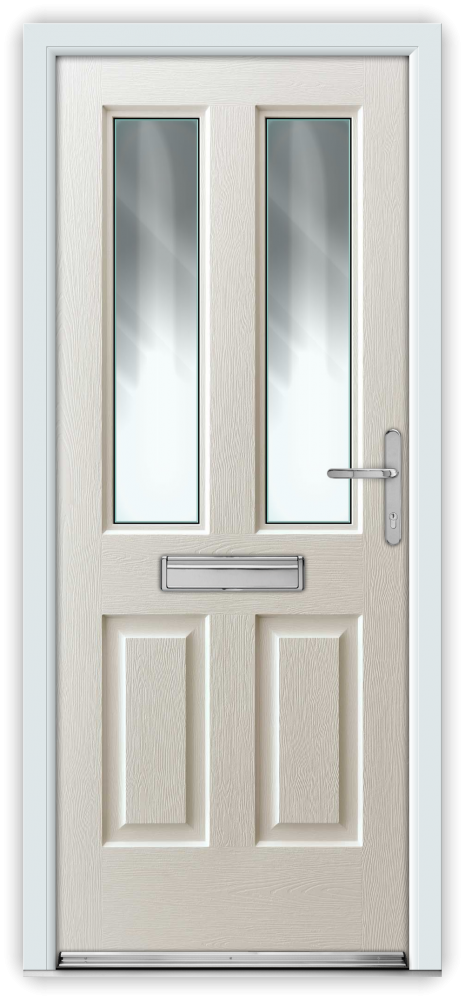 Level 3 Security Rating as standard
Rockdoor Select Series
Ideal for many different styles of property, the Rockdoor Select Series is strong, secure and performs extremely well keeping you and your family safe and warm. Choose from different glass designs including coloured diamonds for a simple yet stunning effect, or from our Clear-Lite range of designs. The Select Series is also popular as a back door option with plain or patterned glass. Available in a choice of seven different door styles, the Select Series comes complete with secure multipoint locks for your peace of mind. Select Series features Door Energy Ratings of E which is the industry standard for thermal efficiency.
Featuring a 44mm sash, the Select Series provides a Level 5 Security Rating as standard making it much more secure than standard door panels. The door comes with secure shoot bolt locks and reinforced outer frame.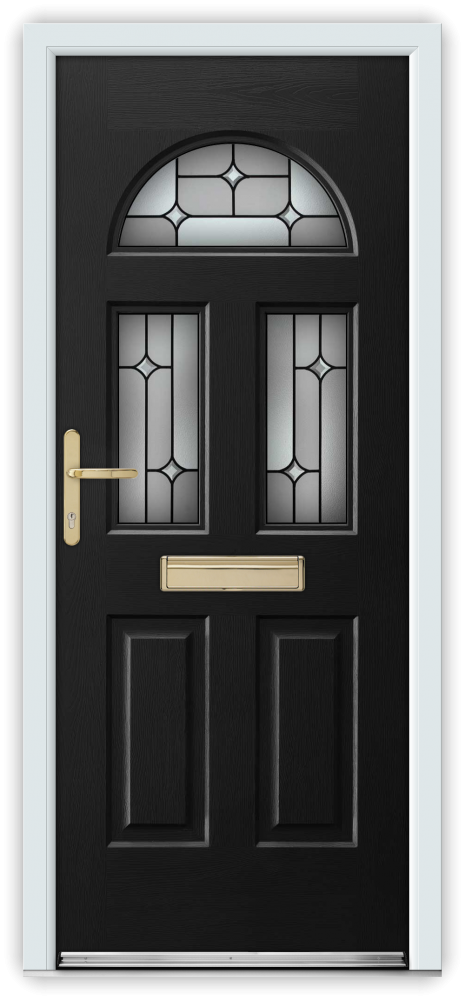 Level 5 Security Rating as standard